Joomla Free Extensions #2
List of new Joomla Free Extensions selected by JoomHelper.
Super News module displays custom items or Joomla content in twelve beautiful styles. It is compatible with Joomla 4 & 3 and is very easy to use. Super News has the option to display the items as wall layouts or sliders. In the settings is the choice to select a custom color to fit your website look. It is included free and paid versions.
This plugin disables access to specified parts of the Joomla installation if a configured security key is not provided. Just append the security key as a parameter to the URL (e. g. https://example.com/?ThisIsMySpecialSecurityKey or https://example.com/?key1=value1&key2=value2&ThisIsMySpecialSecurityKey) to be able to enter the secured website part.
The key must be provided once per session, so if the user closes the browser window or he logs out or the server (e. g. Joomla software) terminates the session, you must re-provide the key once.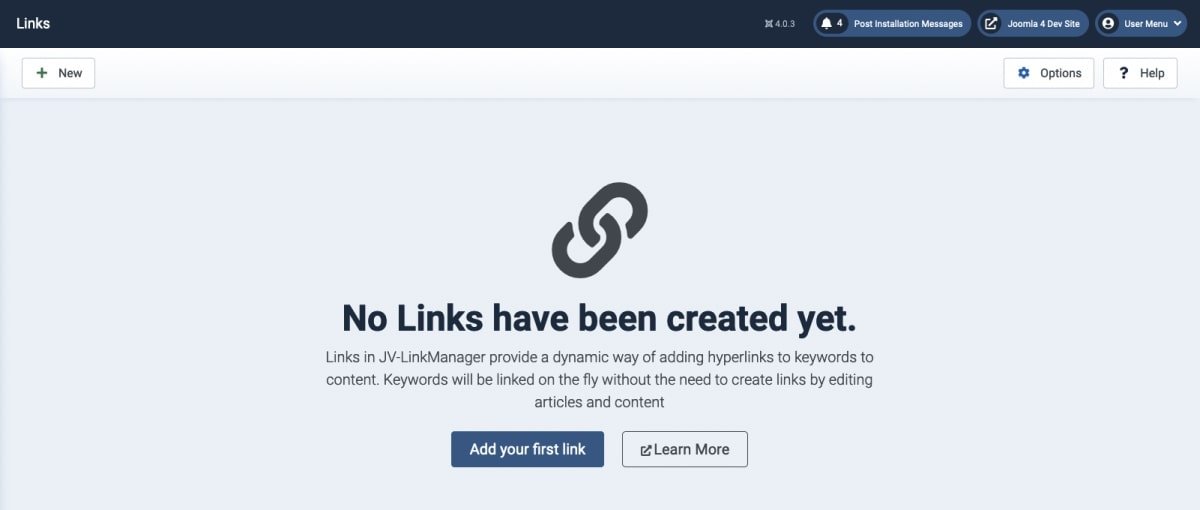 JV-LinkManager for Joomla 4 is a Free Joomla extension that lets you manage keywords via backend, associate links with the keywords, and dynamically hyperlink those keywords in the site frontend during page loads!. JV-LinkManager will automatically link keywords to their URLs and manage Joomla Links, all from one central place! JV-LinkManager can do this magic in Joomla articles, modules, templates, plugins, and all 3rd party Joomla extension content.
xbMaps is a Joomla3 component to display maps and GPX tracks. A map can have many (or no) tracks and markers, and tracks and markers can appear on many maps. Maps are rendered using leaflet-js and its plugins for controls etc. Tracks are uploaded in GPX format. Markers can use either default pins, images or FontAwesome 5 icons.
Please share this article if you find it useful!