Best way to Protect a Page with a Password in Joomla
Sometimes you have an important page that you don't want every visitor to your site to have access to. You can limit it to a group of members, but then you realize that you don't want all your members to have access to this page. Only a few members. So you need an extra level of security on that page. That extra level of security means protecting the site with a password.
So, how do you protect a Joomla article (or any other page for that matter) with a password?
Currently, on JED there are several developers offering free plugins but it is not comprehensive:
Plugins are restricted to Joomla Article, meaning you cannot apply it with other extensions like K2, JoomGallery...etc
Security is not absolute. As you know, you can access a page on Joomla through 2 links:

SEF: my-article/artitle-title-3.html
Origin: index.php?option=com_content&view=article&id=3
There is no free plugin that can secure both of the above URL formats.
However, with JLex Block, all the above restrictions are completely removed.
In order to protect any page on the website (any extension), you just need to enter the URL of that page and password to protect them.
Watch video:
In addition, it also includes cool features such as:
Protect child links
If you have protected a site with an address like example.com/level-1, you will have the option to protect the child links.
Now, links like:
example.com/level-1/level-2
example.com/level-1/level-2-1/level-3
...
are all locked.
Besides password, you can protect the site with IP address, Country, Member Group restrictions...
Protect one or more elements of the page
That means you can protect part of the page. For example, you have an article and you want to protect important part of the article with a password, JLex Block will help you.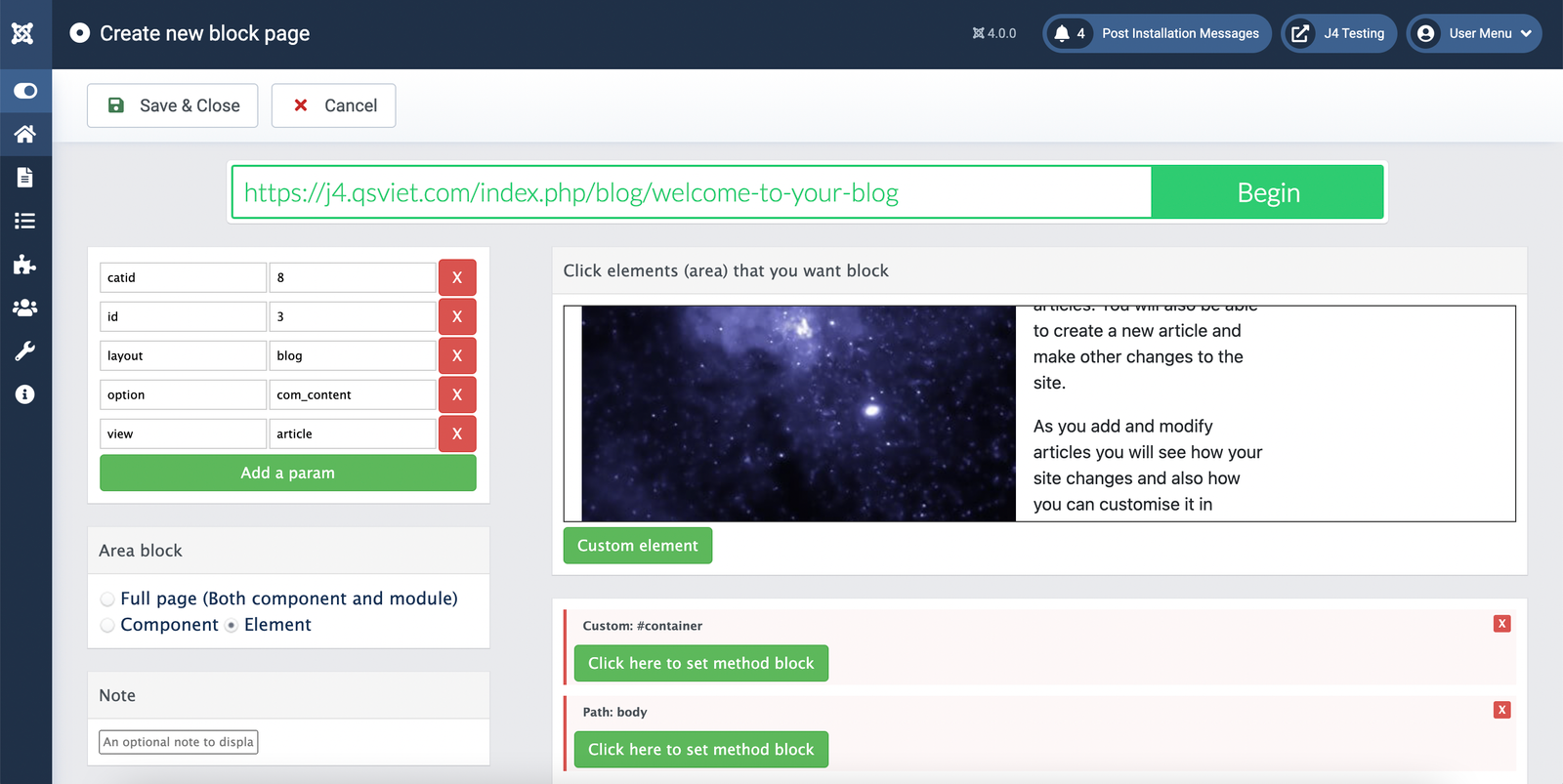 JLex Block is a popular Joomla extension, released in 2014 and continuously updated until now, so you can rest assured to use it. It is a paid extension. The cheapest plan is $29, lifetime use with 6 months of updates and support from JLexArt.